Recall in 2018 when comedian, Klint Da Drunk was called out by a lady, Sandra Novo Jacob for being the father of her child.
According to Wuzupnigeria.ng the young lady whose name can simply be identified as Sandra Novo Jacob made this known via her social media page where she posted photos of her daughter who she claims looks like her father.
There are also screenshots of money paid to the account of the young lady by Klint Da Drunk at various times. However, the young lady claims that Klint has since abandoned her and their child.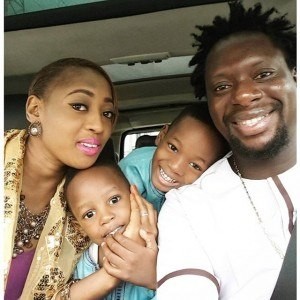 Klint Da Drunk and family
Also revealed are screenshot conversations between Sandra and Klint where she appealed to the comedian to pay attention to his daughter who she said was already getting fond of his photos.