Contrary to allegations of collusion to remove former Emir of Kano, Alhaji Muhammadu Sanusi II from office, the presidency had intervened at many stages of the conflict to avoid escalation in the last two years.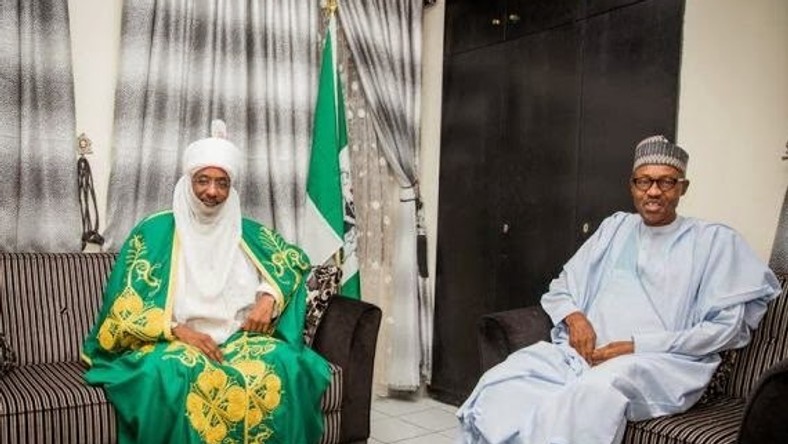 A reliable source in the State House, Abuja, who spoke on condition of anonymity informed correspondents that the efforts collapsed because of the intransigence of the two sides to shift ground.
According to the source, when the Gov. Ganduje administration made up its mind to remove Emir Sunusi as far back as 2017, the governor informed President Buhari of this decision.
"He, however, asked for advice and guidance. Outrightly, President Buhari said it was inappropriate and requested that the plan be shelved.
"This meeting was followed with a written letter to the governor dated Nov. 17 2017 in which the President's advice was clearly stated.
"The President directed his Chief of Staff, Abba Kyari to follow up for a peaceful resolution of the crisis of confidence between the two," the source added.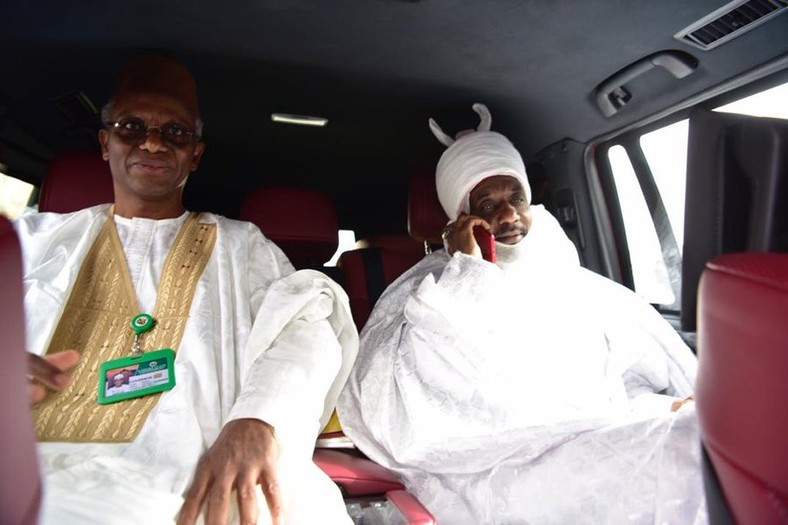 Sanusi and el-Rufai depart Nasarawa for Abuja (Twitter: @GovKaduna)
The source maintained that this led to the setting up a Committee made up of five state Governors led by Gov. Kayode Fayemi of Ekiti, adding that the governors did their best.
He said following the intervention of the committee calm returned but occasional flare-ups continued and were aggravated by the tense situations under which the governor reemerged for his second term in the 2019 general elections.
The source further narrated: "In the course of that period, Gov. Fayemi, his Jigawa State counterpart, Abubakar Badaru and to some extent the Inspector General of Police made several expeditions to Kano, to prevail on the Governor not remove the Emir in those tense moments in the interest of peace and security.
"The main grouse of the administration was that the Emir had failed to stay above the fray of partisan politics, especially as it related to the Governor's re-election.